Deutsch!
Deutscher Gottesdienst am Heiligenabend!
December 20, 2015 @ 1900 Uhr
Die Evangelische Glaubenskirche
Faith Lutheran Church
377 E. Lincoln Trail Blvd, Radcliff KY 40160
feiert am Heiligenabend mit deutschem Kerzenlicht-Gottesdienst.
Dies wird ein vollstandiger Gottesdienst sein, mit vielen bekannten Weihnachtsliedern.
Um 2000 Uhr gibt es deutsches Essen.
Information erhalten Sie bei folgender Nummer: 270.352.4545

German worship on the Holy night!
December 20, 2015, @ 7 pm
The Evangelical faith Church
Faith Lutheran Church
377 E. Lincoln Trail Blvd, Radcliff KY 40160
celebrates the Holy evening with German candle light service.
This will be a complete service, with many well-known Christmas songs.
At 8 pm there will be German food.
Information are available at the following number: 270.352.4545


German services are held each Christmas Eve and Easter Sunday!

Look for information about German Thanksgiving (Octoberfest)
service in September/October.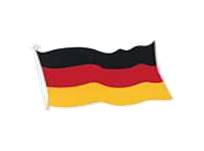 Visit the German Tourist Bureau
A member of our congregation recommends this site for authentic German Style Sausage, the kind Grandma used to serve at home.
www.stiglmeier.com or email at sales@stiglmeier.com




T
he Confessional Evangelical Lutheran Conference (CELC) is the successor to the Evangelical Lutheran synodical Conference of North America - with one important exception: it is international in scope rather than restricted to North America. It is our Sister Synod in Germany. Click on image to go to Their web site.